Class 0 Foam – Fireseal Foam

We stock a variety of high fire resistance, Class 0 foam products. Suitable for many different applications, our specialist acoustic foams are particularly popular within the construction industry due to their ability to meet required building safety regulations, whilst also providing superior acoustic treatment.
Below, you'll find our full collection of Class 0 Acoustic Foam products, including Fireseal foam with or without a self-adhesive backing solution. If you have any questions about our products or services, please feel free to contact us. Visit our contact page to send us an email or call us on 01494 441177.
Fireseal Class 0 Foam Sheets Self Adhesive Backing
Fireseal Foam Sheets Class 0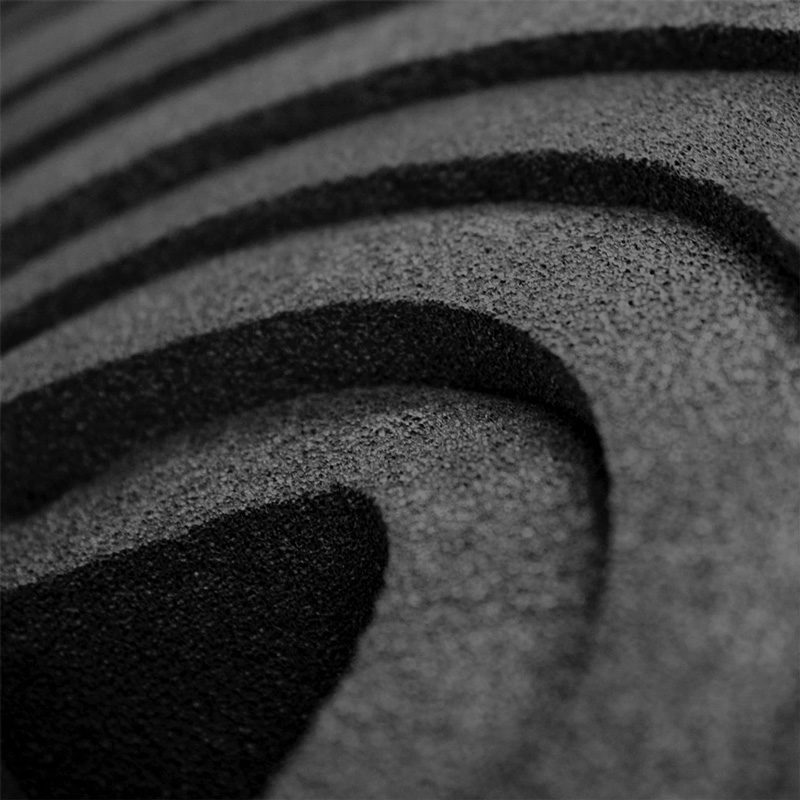 Fireseal is a Class 0 rated acoustic foam. With the highest possible level of fire resistance of any flexible acoustic foam product, it can be used for a variety of industrial, commercial and domestic applications. BS476 Parts 6 & 7 Class "0" and Euro classification B-S1, d0 fire rating.
Why Choose Foam Direct for Class 0 Foam?
We've supplied Fireseal Class 0 foam for a multitude of projects including large-scale building developments in major cities across the country. Our customers trust us to provide them with high-quality, fire-resistant foam as well as expert knowledge and the assurance that our products can meet the demands of the task at hand.
We've been supplying and converting foam for more than 45 years. Located in High Wycombe, Buckinghamshire, our factory is fully equipped with a range of advanced foam-cutting machinery that helps us to produce foam products to the highest standard. Not only this, we're also ISO 9001 approved meaning we always uphold strict quality control levels to help ensure that our product quality remains consistently high.
There's not a lot we don't know about foam. If you have a foam related question, we'll be happy to assist you. Our team of experts are ready to offer you advice whenever you need it.
Where is Fireseal Used?
From marine engine acoustic treatment to ductwork lining, Fireseal can be used for many different acoustic applications. Due to its high fire resistance, it is suitable for use in a multitude of industrial, commercial and domestic environments. Here are just a few examples of where this Class 0 foam can be utilised: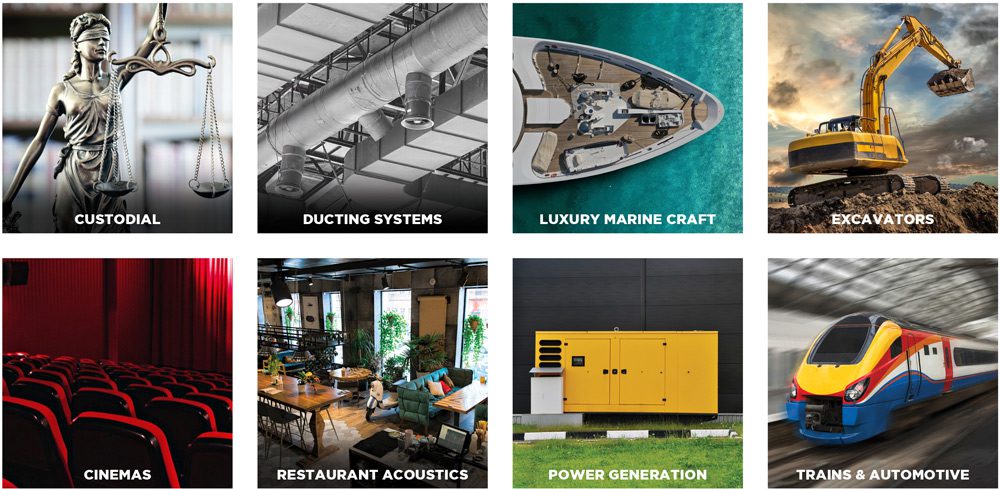 Suspended ceiling acoustic void barriers.
Wall linings
Renewable energy structures.
Window reveal liners.
Engine bay compartments and power generator enclosures.
Ventilation ductwork and equipment internal lining.
Acoustic enclosures.
Dyno testing cells (engine tuning rooms).
HVAC (Heating, ventilation and air conditioning).
Military vehicles (M.O.D).
Sound absorption panels for construction projects.
Custodial mattresses (high security facilities).
Original equipment manufacturers (OEM).
Vehicles (automotive, buses, tractors, excavators & more).
Sound absorption in engine rooms.
Of course, these are just a few examples. If you would like to know if our products are suitable for your intended application, our team of experts will be glad to assist you.
Fireseal Class 0 Foam FAQ
What is Fireseal?
Fireseal is a specialist Class 0 rated acoustic foam manufactured by Carpenter Co. It has the highest possible level of fire resistance of any flexible acoustic foam product.
Is Class 0 Foam Self Adhesive?
Our Fireseal foam products come with an optional self-adhesive backing solution for easy installation. We offer adhesive backed Class 0 foam in 25mm and 50mm thicknesses.
Is Fireseal Good for Construction Projects?
Yes. Fireseal is often used in new buildings to provide acoustic treatment whilst adhering to strict fire safety regulations (Class 0).
What Does Class 0 Foam Mean?
Class 0 is a building fire safety regulation that a variety of materials must adhere to. When we discuss Class 0 foam, this means that the foam has achieved this specialist rating.