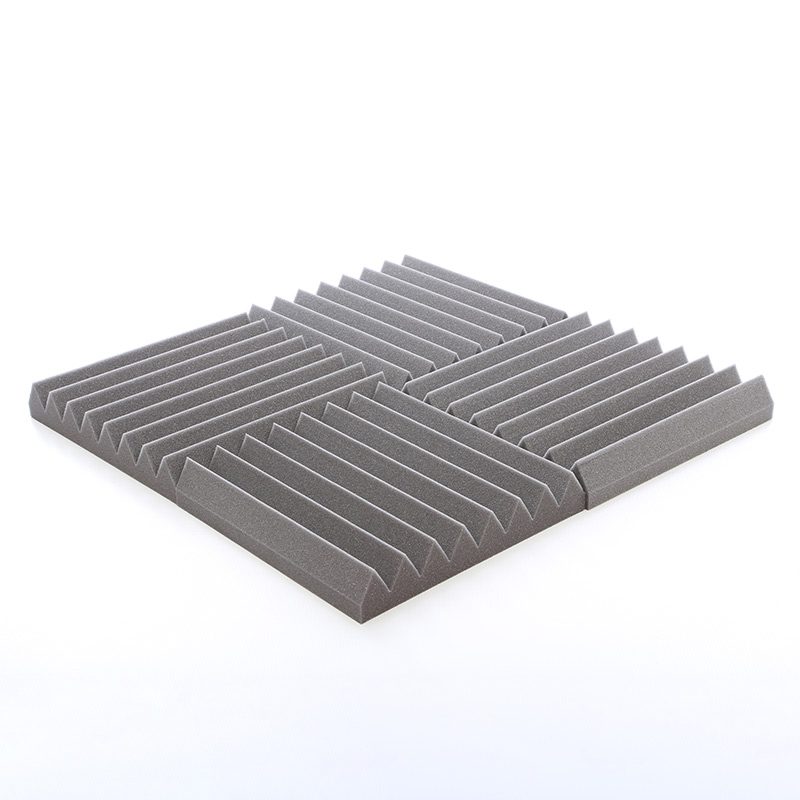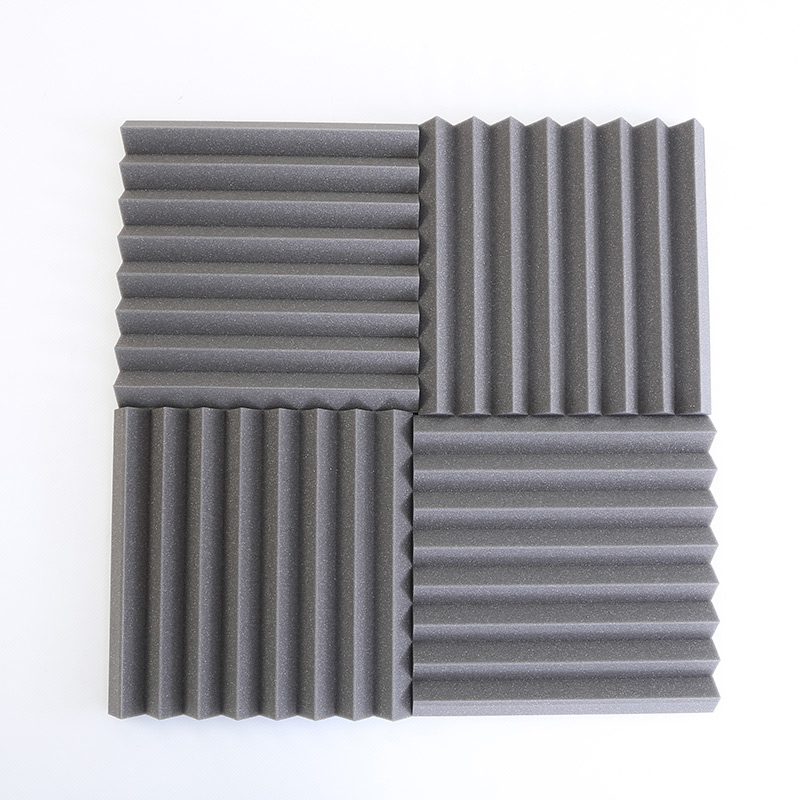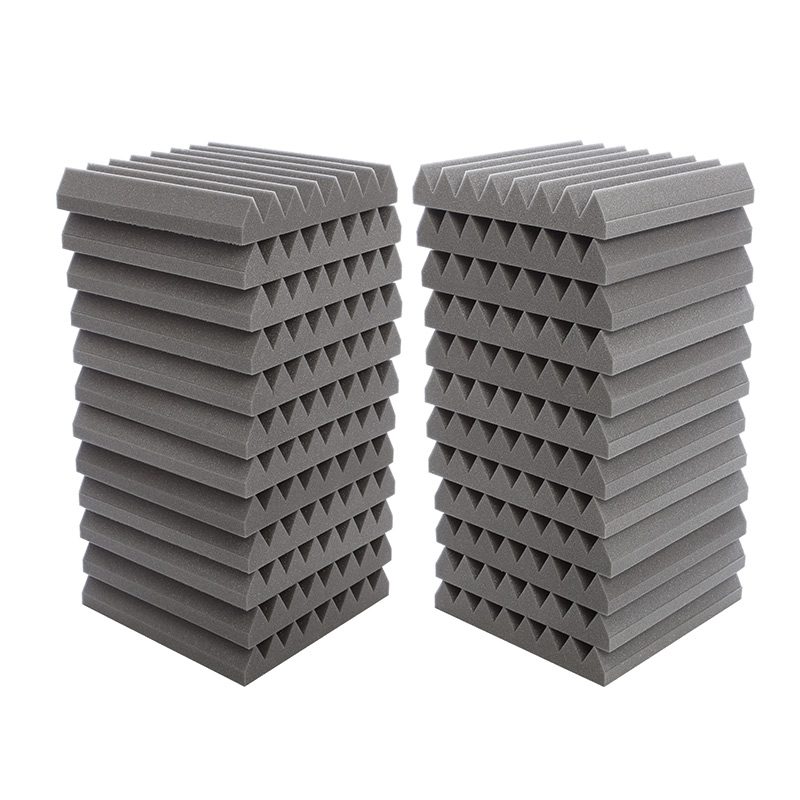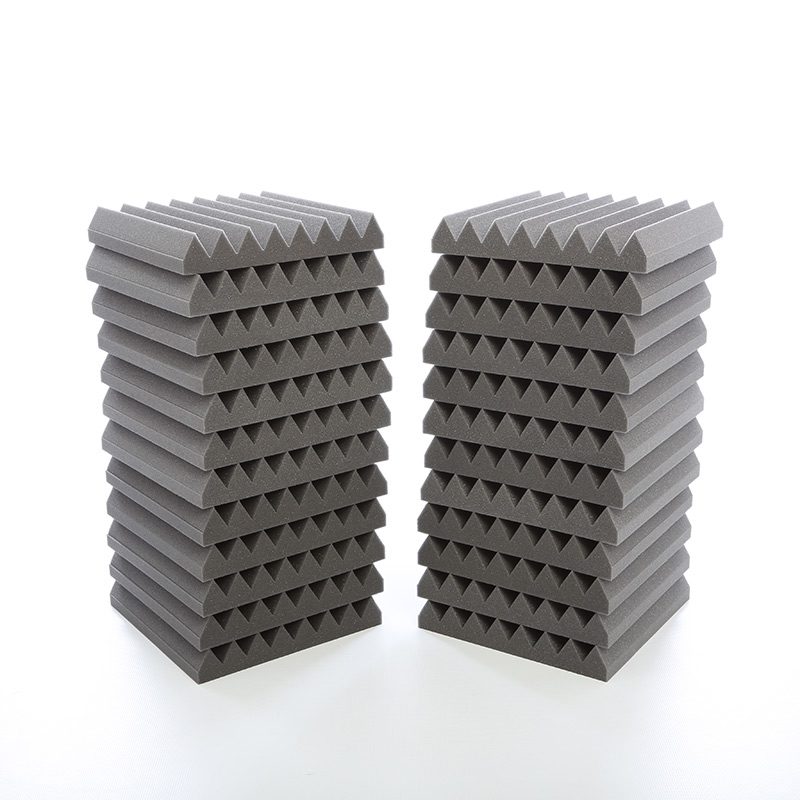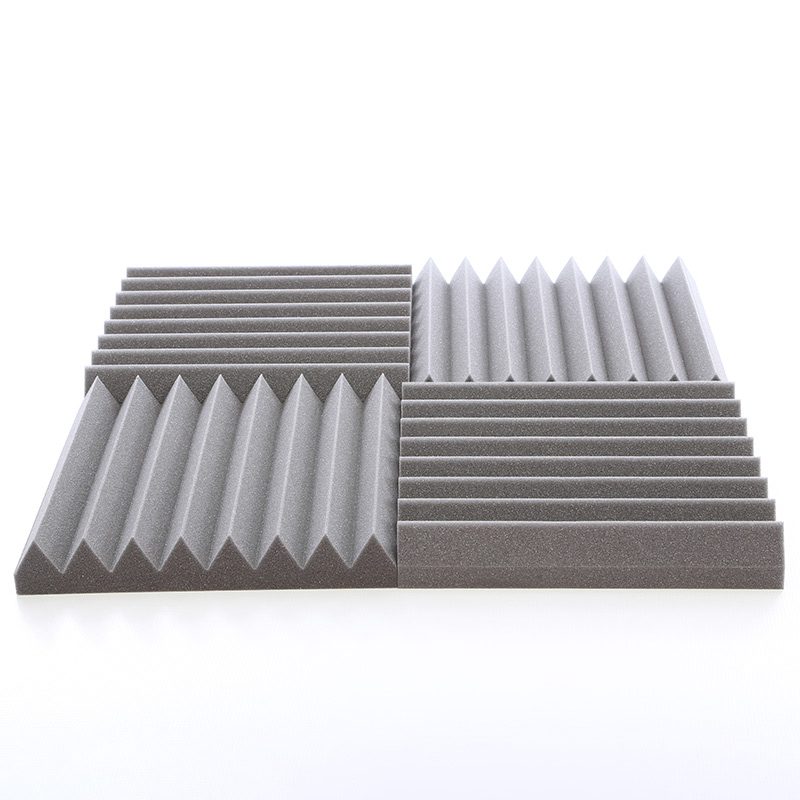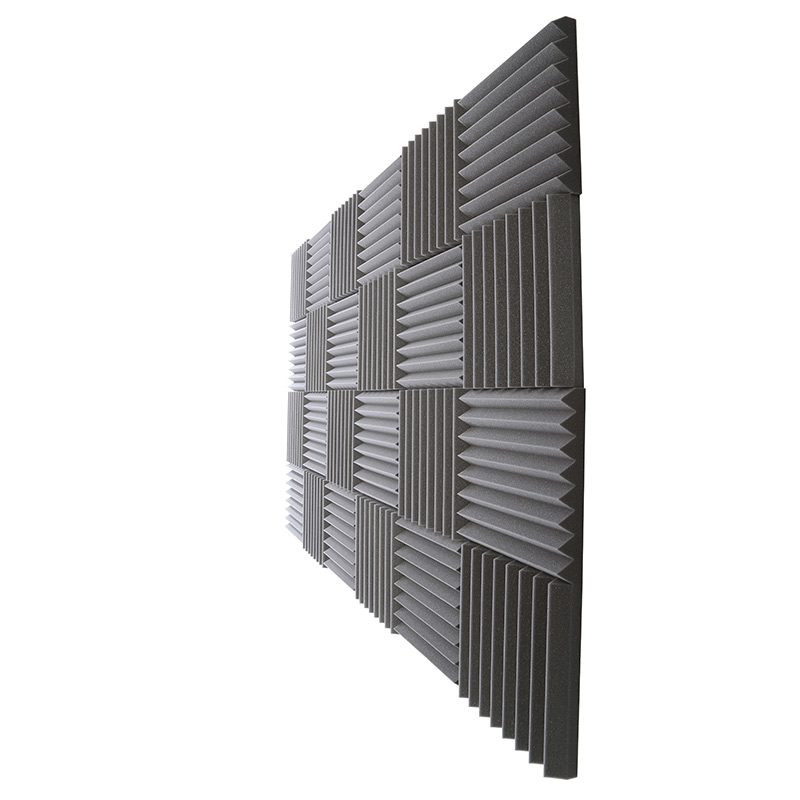 SoundFix Acoustic Foam Tiles – Grey Wedge Profile Soundproof Foam
£34.99 – £79.99
Why Use Acoustic Foam Tiles?
If you're looking to improve the quality of sound within a room, our grey acoustic foam tiles for acoustic treatment are ideal. Popularly used within recording studios, these acoustic foam tiles absorb sound wave energy in the medium to high-frequency range. These sound-absorbing acoustic foam tiles are best used to help eliminate unwanted reverberation, echoes and standing waves. They are suitable for a range of applications including within recording studios, home cinemas, offices, bars, concert halls and much more.
What You Get!
You will receive a set of grey acoustic foam tiles. Pack sizes range from 24 tiles to 72. These acoustic foam panels feature a CNC cut wedge design. Each tile measures 300mm x 300mm and is 50mm thick.
If you would prefer an alternative colour, we also stock this model in red and blue. Matching acoustic foam bass traps and corner cubes are also for sale on this website.
Why Choose Us?
We use the most advanced foam cutting technology to create our acoustic foam products. Each tile is CNC cut to produce consistent uniformed edges.
Our acoustic foam has an NRC rating of 0.85 making our products up to 20% more effective at absorbing sound wave energy than the industry standard.
Our foam also exceeds UK Fire Safety regulations and is UL94 approved.
We work to ISO 9001 standards. All our products are quality control checked before leaving our UK based factory.
Get next working day delivery on orders placed before 11:30 am Monday – Thursday.
Get in Touch!
If you would like to learn more about this product or any of our other services, please contact Foam Direct today. Our experts will be happy to assist you with any questions you may have concerning our products and services.
Latest Foam Reviews
Lorraine Kamenou

Excellent product advice Prompt delivery service. Product looks great. 5 STAR

paul eddington

Would buy again

Jason Wright

Great Product! Looks amazing and more importantly, the studio sounds amazing!

Steven hubbard

Excellent Product. Excellent tiles, Great price, Easy to fit

Clive Jones

Look great on the wall!

Paul Hollander

Very pleased with my purchase. Better than the acoustic tiles I originally had on my wall.

Jack Hardy

Very nice acoustic foam tiles. High quality and well worth a buy.
Related Products