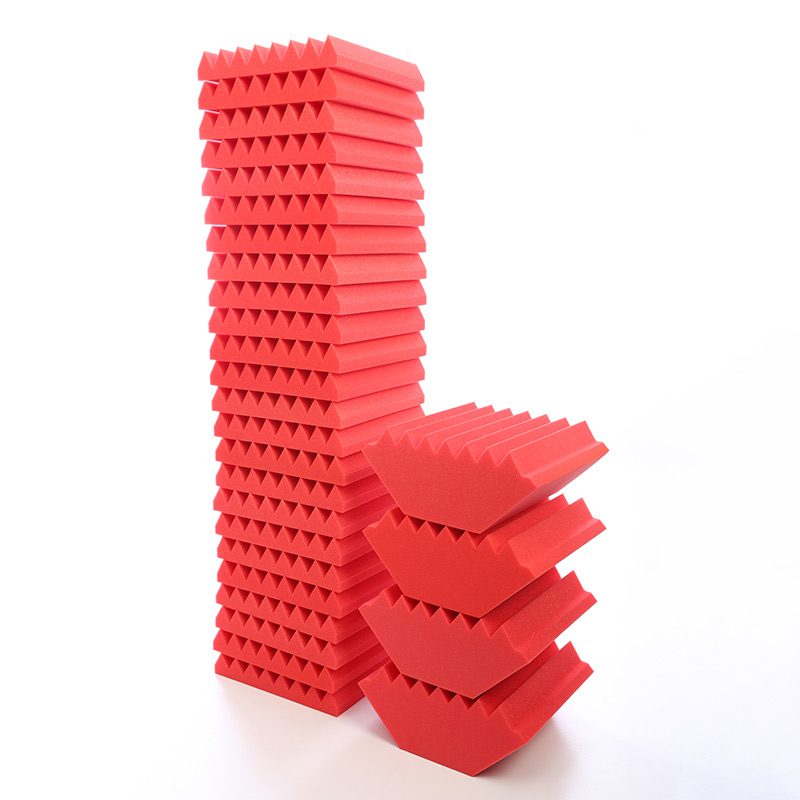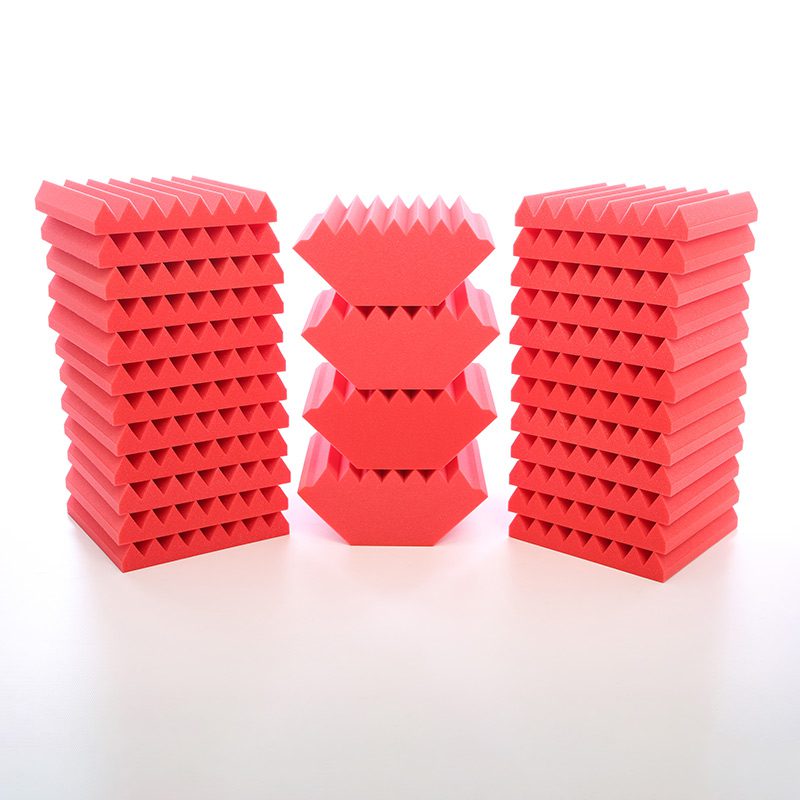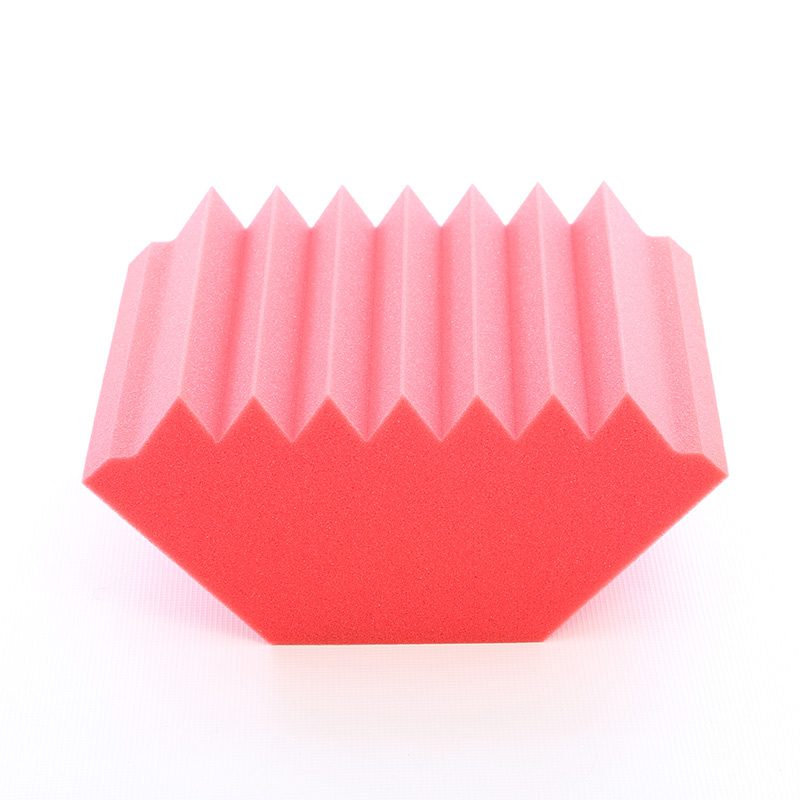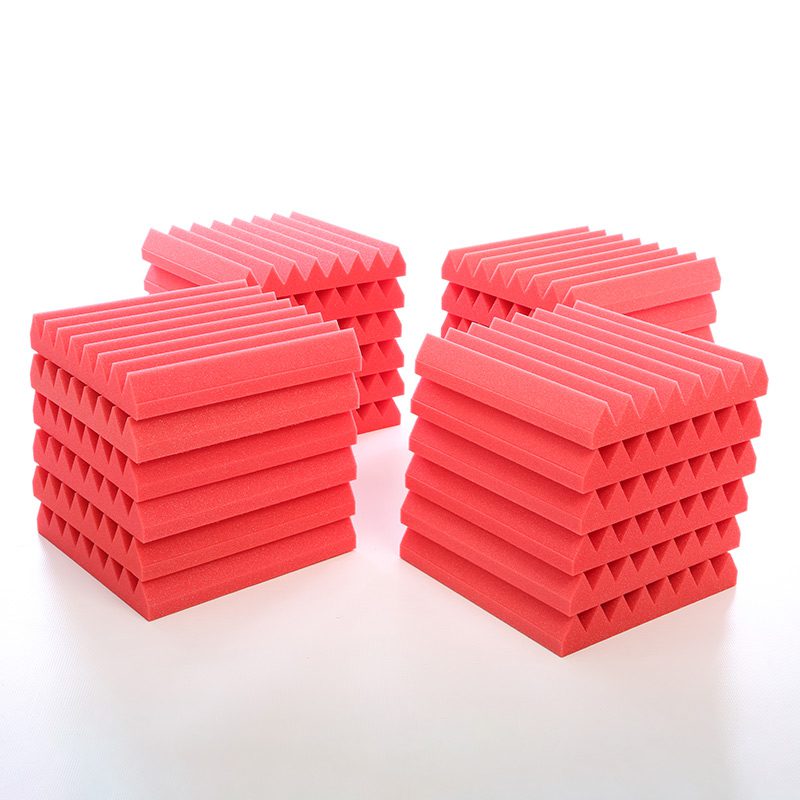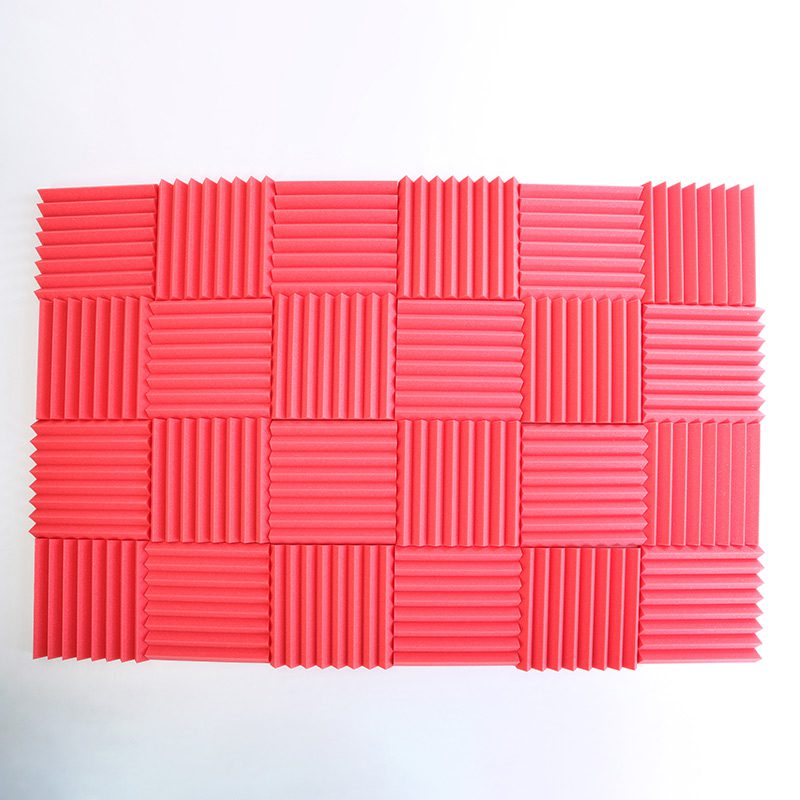 Acoustic Treatment Kit – Red
£74.99 – £199.99
SoundFix Red Acoustic Foam Room Kit
Our SoundFix Red Acoustic Room Kits include acoustic foam tiles and bass traps in one convenient set. They contain enough foam to acoustically treat a variety of room types and can help to improve the quality of live & recorded sound.
The Red Acoustic Foam Room Kit will contain a quantity of SoundFix red acoustic foam tiles and bass traps. The amount you receive will be based on the selection you make using the provided dropdown menu.
Individual acoustic tiles measure 300mm x 300mm and are 50mm thick.
This red acoustic foam kit is intended to be used for acoustic treatment. It can help to reduce the interference caused by indirect sound waves in the low to high-frequency range.
We always use high-quality materials to create our foam products. SoundFix products are made using premium NRC 0.85 rated acoustic foam (industry-standard = approx. 0.6).
All of our acoustic products are manufactured in house, within our UK based factory. For precision and accuracy, we use advanced CNC cutting machinery.
Unless stated otherwise, the foam we use exceeds UK fire safety regulations, acoustic foam products included.
This versatile room kit can be used in many unique room types including home cinemas, gaming/streaming rooms, audio mixing rooms, video editing rooms, recording studios, rolling road dyno cells, offices and much more.
Like all acoustic foam, this kit is intended to help control interference caused by reflected sound waves. Although it has some sound absorbing qualities, it is not recommended entirely for soundproofing.
We are ISO 9001 approved and strictly conform to these quality control standards when manufacturing our products.
There are a mix of pack sizes available for these red acoustic room kits. Please use the dropdown menu provided above for all available options.
Why Should I Choose a Red Acoustic Foam Room Kit?
Sound interference can be problematic in live situations as well as for recorded sound. Even with high-quality recording equipment, recording in an area with poor acoustics will never produce the best sound quality. By treating vulnerable reflection points with SoundFix acoustic foam, you can help to prevent unwanted interference. With a selection of quality bass traps and acoustic tiles, you'll be protected against a range of frequencies in the low to high spectrum.
Where to Use Your Red Acoustic Room Kit
Customers from all walks of life choose SoundFix acoustic foam. Our acoustic room kits are suitable for use in a wide variety of room types. Examples of rooms we have previously treated include – home offices, gaming rooms (streaming rooms), home cinemas, music rehearsal rooms, audio mixing rooms, video editing rooms and dyno cells to name a few. If you would like to discuss the suitability of our products with a member of our team, please feel free to contact us directly.
Reasons to Choose SoundFix
Foam Direct is committed to creating only high-quality foam products. We have been serving the foam industry for 40+ years and always use the best materials to create our products.
Our UK based factory is fully equipped with a range of professional foam cutting machinery to help us create the best products possible. All of our acoustic foam room kits are converted using CNC cutting machinery in order to produce a highly accurate finish every single time.
On average, the acoustic foam tiles we create are much thicker when compared to other acoustic tiles on the market. Thicker foam helps to enhance the effectiveness of acoustic treatment. Our tiles are also ready to use as soon as you receive them. Budget options sold elsewhere are often compressed to reduce the cost of overseas importing.
What's more, we use a premium acoustic foam that exceeds UK fire safety regulations. It also has an NRC (noise reduction coefficient) of 0.85. The industry average for acoustic foam is approximately 0.6.
Latest Foam Reviews
Mathew Betton

Excellent. Great product great price great delivery
Related Products